Rely on the Building Science Experts
Nobody understands the science of building better than . With the ongoing spread of COVID-19 (Coronavirus), is prepared to be your trusted partner in COVID-19 cleaning and disinfecting.
Hospital-Grade
Disinfection Services in
protects you from harmful bacteria, viruses, fungi, odors and infectious diseases using unconventional methods where traditional methods no longer work.
Our microbial disinfection is a solution that helps in sterilizing and decontaminating homes, offices, and buildings from indoor airborne impurities. Traditional spray and wipe-down cleaning methods can miss up to 50% of surfaces. Utilizing a professional service is the best way to ensure that your facility is thoroughly disinfected. Our Specialists use Dispersal Technology to quickly treat contact surfaces and inaccessible areas, inactivating pathogens within just ten minutes. The service also includes a surface wipe-down of special and recessed contact points like angled electronics, sensitive servers, or handles that curve inwards.
What is
Microbial Disinfection?
Protect your business with disinfecting service
Your business runs on people and nothing is more important than their health and safety. Viruses, bacteria, and fungi pose a constant, invisible threat to that safety. Designed to help your business maintain the highest level of hygiene, Disinfection Service gives you the peace of mind that you need to know you are doing all you can to keep your people safe.
Our environment has become a nest of countless microbes, especially indoors and enclosed air-conditioned areas, where we spend 90% of our time. These microbes are classified as a leading cause of several illnesses. We offer a microbial disinfection service that is proven to effectively kill 99.99% of bacteria and remove malodors. We use an EPA registered disinfectant system called CONCROBIUM® to eliminate and control impurities at the targeted areas.
About CONCROBIUM®
Botanically-derived disinfectant, cleaner, virucide, bactericide, tuberculocide and fungicide.
Concrobium Broad Spectrum Disinfectant II can be used in hospitals, nursing homes, nurseries, medical offices, schools, military installations, athletic facilities, public areas, ambulances, institutional kitchens, cafeterias, restaurants, public restrooms, hotels and motels, garbage and refuse centers, shower and bath areas, zoos, prisons, HVAC and R equipment, dental offices, emergency areas, healthcare facilities, intensive care, operating rooms, dental operatories, by police, and EMS.
Performance
Characteristics
Broad Spectrum Efficacy Kills 99.99% of Viruses, Bacteria, and Fungus
BACTERIA:
Staphylococcus aureus, Methicillin-resistant staphylococcus aureus, Salmonella enterica, Pseudomonas aeruginosa, Vancomycin-resistant enterococcus faecalis, Methicillin resistant Staphylococcus epidermidis (MRSE), Tetracycline Novobiocin Streptomycin resistant, Staphylococcus aureus (TNSR), Centamicin Methicillin resistant Staphylococcus aureus, Penicillin resistant Staphylococcus aureus (PR), Mycobacterium Bovis BCG (TB).
VIRUSES:
Pandemic Human Influenza A (H1N1), HIV-1, Influenza A3 Virus (Hong Kong), Vaccinia Virus, Human Rotavirus, Respiratory Syncytial Virus (ATCC VR-26), Human Coronavirus. Concrobium Broad Spectrum Disinfectant is proven effective on Feline calcivirus similar to SARS-CoV-2, the novel coronavirus that causes the disease COVID-19 per EPA Reg. No. 34810-25. Refer to the CDC website at https://www.cdc.gov/coronavirus/2019-ncov/index.html for additional information.
FUNGI:
Trichophyton interdigitale
Professional-grade formula made from a proprietary blend of plant extracts and essential oils
Included on EPA List N Disinfectants for use against SARS-CoV-2 (COVID-19)
Non-flammable
Class 4 safety rating – non-toxic
Minimum surface wet-time of 10 minutes per CDC cleaning guidelines
Required PPE: none
Recommended PPE for surface disinfecting: gloves and face mask
Recommended for most surface environments including where children, pets or exposed food may be.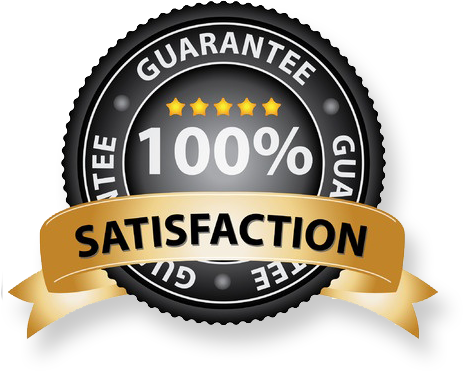 Constant Owner interaction means no project manager or multiple people trying to make decisions.
The highest quality products and with many small details that often go unnoticed by other contractors, let's take your insulation project to the next level.
Quality Control. The owner is hands on throughout the project, if any problems or issues arise they can be dealt with immediately.
Nonstop communication - The key to the success of your project is good communication. And, a big part of communication is listening. From the beginning of a project to its end, our company places a high priority on listening - to you, your needs and wishes.
Solid Science - Our Building Science experts understand the principles of heat, air and moisture flow, and how the building envelope interacts with a building's mechanical systems as well as its occupants.
"Everything is designed, but some things are designed well."